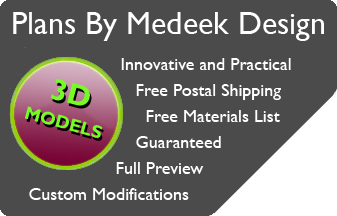 Customer Testimonials
Amazing plan details, thank-you for helping us build our dream shop. I'll highly recommend to everyone.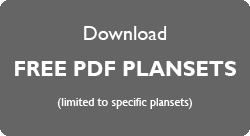 * Rendering and Views shown may or may not accurately represent current plan sets. (set 1 88)
Building Plans
- Building plans by Medeek Design - Owned and operated by licensed engineer Nathaniel P. Wilkerson, P.E.
- FREE PDF Download of Plansets (Limited to specific plansets).
- FREE materials list before buying any plans. Available upon request.
- FREE postal shipping within Continental US and Canada.
- Full 3D Models included with every planset.
- Preview entire Planset prior to purchasing.
- Custom Modification Service.
- Visit our Design/Build Forum for answers to all your construction questions.
- All Plansets are Guaranteed for your satisfaction.
Building Resources
- Site design criteria maps for seismic, wind and snow.
- State specific snow load maps and snow load studies.
- CAD library with various architectural and structural details (DWG file format).
- Online Snow Load Calculator with balanced and unbalanced snow loads.
- Online Wind Load Calculator using the Envelope Procedure (ASCE 7-10, Ch. 28, Part 1).
- An API for progmatically querying seismic, snow and wind data.
- The Truss Designer allows calculation of geometry and loads applied to common truss types.
- A selection of spreadsheet calculators for walls, footings, portal frames, fences and decks.
SketchUp Extensions

The Medeek Project extension manages mdkBIM geometry within SketchUp.

The Medeek Truss extension generates truss, roof and floor geometry within SketchUp.

The Medeek Foundation extension generates foundation geometry within SketchUp.

The Medeek Wall extension generates wall, window and door geometry within SketchUp.

The Medeek Floor extension generates floor geometry within SketchUp.

The Medeek Electrical extension generates electrical geometry within SketchUp.