91
« Last post by Medeek on June 05, 2019, 10:08:59 am »
Working on the edit menu for the shed rafter roof. If the user enables soffit and fascia for this roof type I will need a small routine that checks the rafter depth and trims the upper rafter tails if the rafters are deeper than the barge rafter (rake board):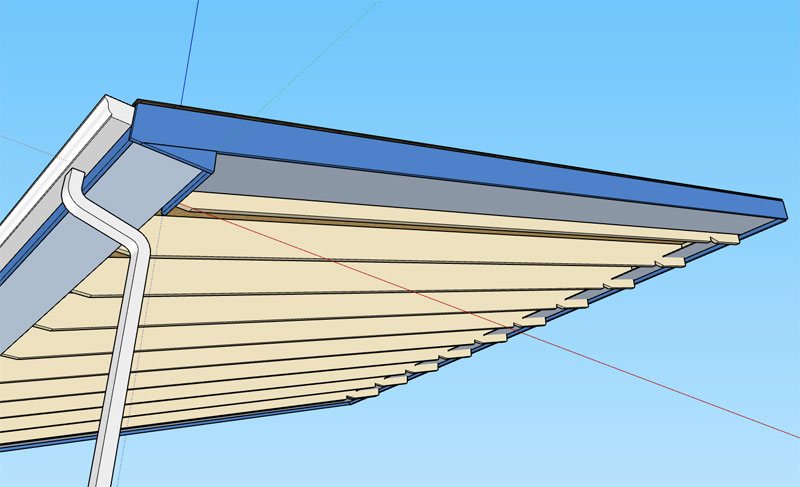 For the lower end rafter tails the soffit cut parameter takes care of this problem, however with an angled soffit I will need a similar routine for the lower rafter tails as previously discussed in a post a few days back.
Roof returns (rake, hip and full) have not been enabled for rafter roofs yet, that is something that will need to be setup for this module as the truss module already has this feature.
A number of other upgrades for this roof type as well: Front and Back gable overhangs, Roof cladding extension.