91
« Last post by Medeek on September 22, 2019, 04:54:17 pm »
First look at the Draw menu for a complex rafter roof: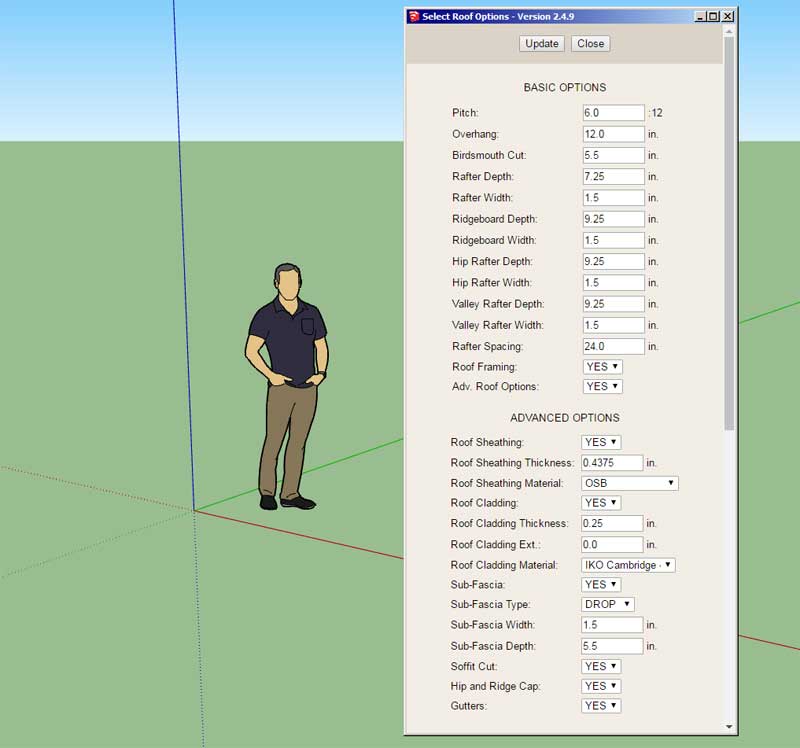 When you first click the complex roof icon you are first presented with the initial selection menu: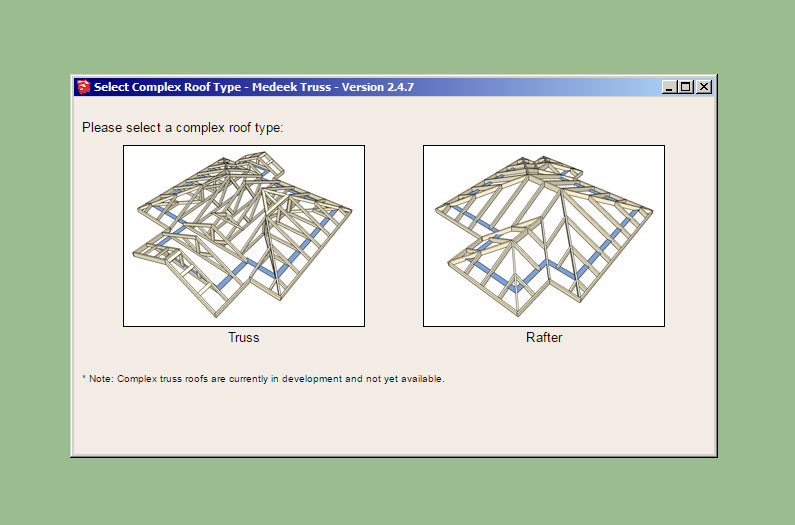 Once you click the rafter roof option you are then given the draw menu.
I now have the initial supporting infrastructure and templates in place, in other words the boring stuff (ie. attribute library storage and retrieval, draw and edit menus, polygon tool for point selection, global settings).
Now begins the much more challenging and exciting part of the development, establishing the roof planes and the actual geometry creation algorithms.