I've been designing this shop/studio/garage for the last couple of months, its 24x48, I might increase the size to 28x48. Anyhow, I'm pretty new to construction so I've spend some quality time reading up on framing, concrete etc... I think I'm almost there with the design but I found this board that has answered some of my questions so I thought I might post up some screenshots so I can get some feedback before we start spending money...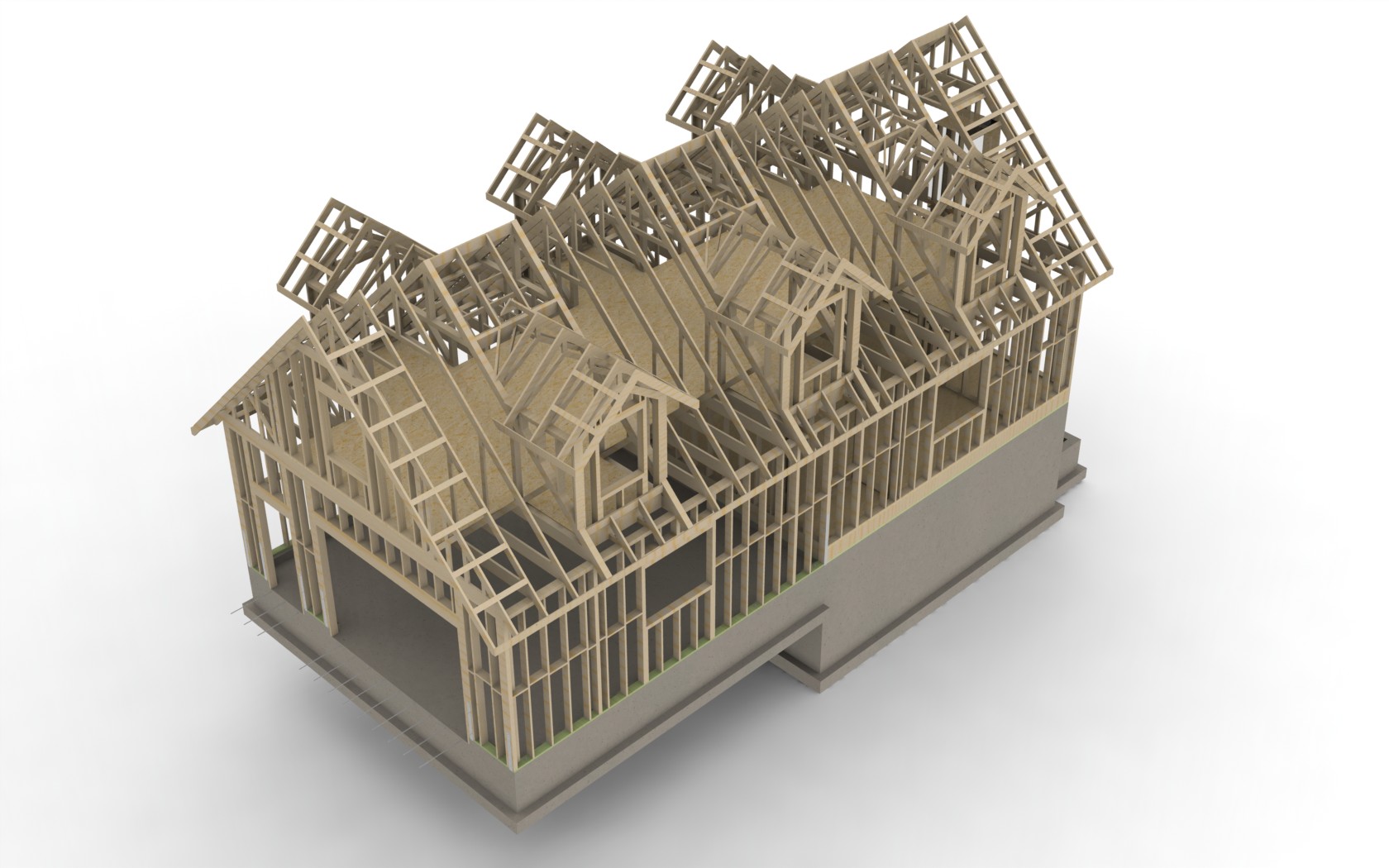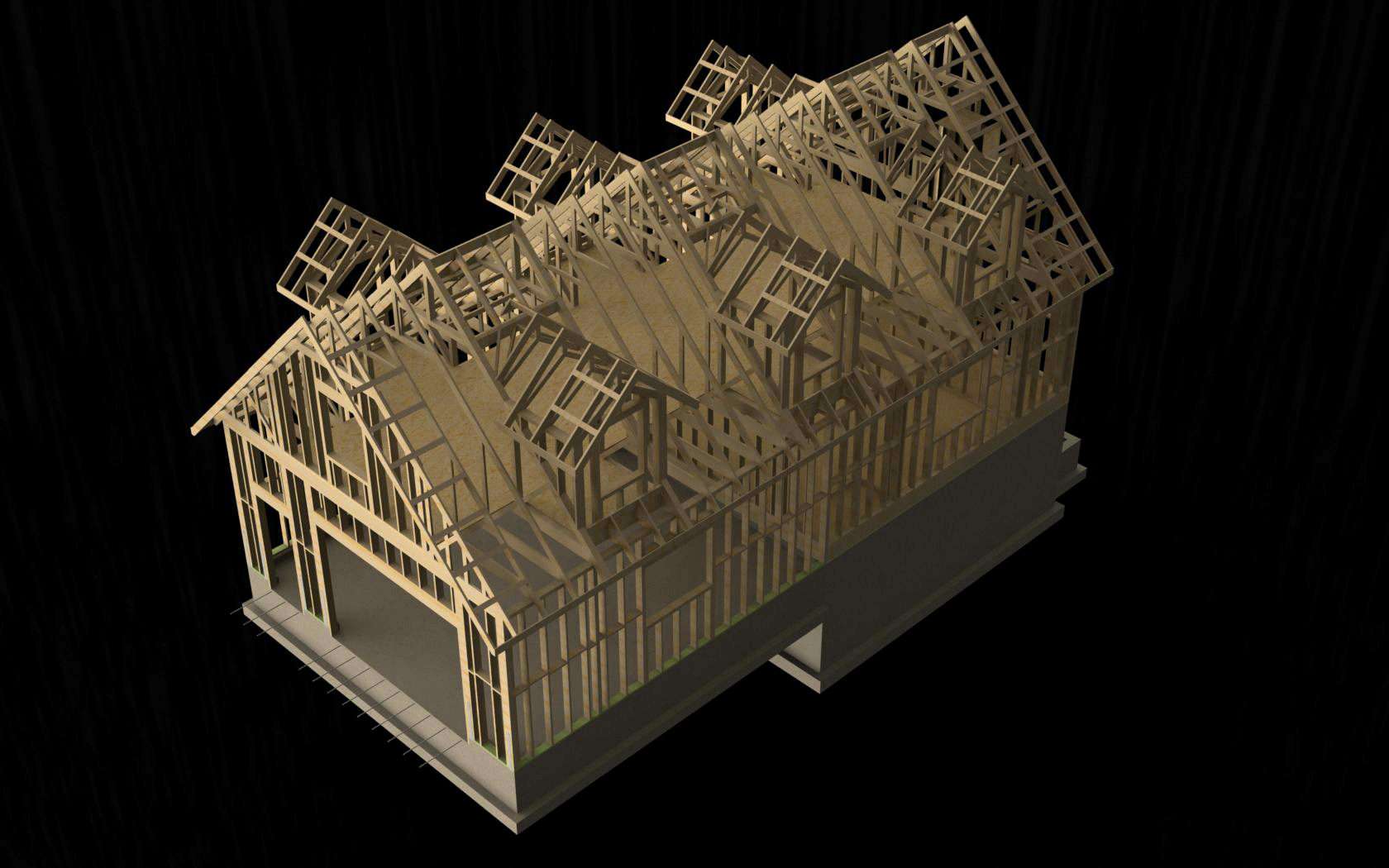 More pictures here:
http://design.medeek.com/studio/ (http://design.medeek.com/studio/)
The attic is a bit small for a photography studio (original plan for the space). So I decided to design a living quarters / apartment instead. Still trying to figure out how to best frame the angled cuts with the walls as you can see from the image below. The 60x42 whirlpool tub those has my wife sold, the bearing wall luckily is centered right underneath it. A tub like that can way almost a 1,000 lbs full.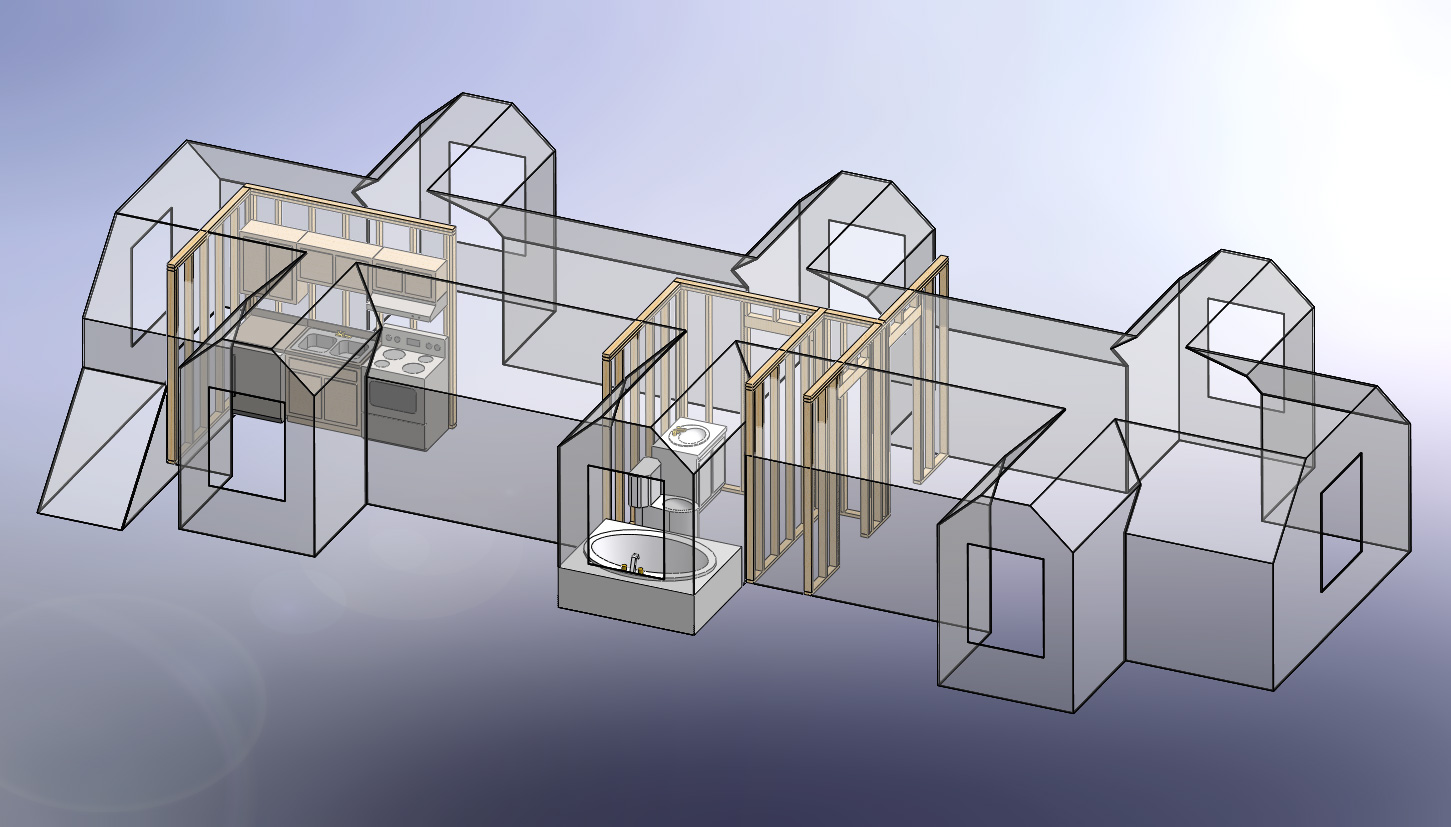 I talked to my HVAC sub-contractor today and we discussed the pros and cons of ducted vs. ductless systems. My wife doesn't like the idea of heating units hanging off of the walls so I guess that settles that. However with the attic trusses there isn't a whole lot of room to squeeze in the duct work so I mocked it up roughly to see if we can make it work. Of course I have no idea how many registers need to go where so its more of an exercise in seeing whether or not we can get the air from the furnace in the basement and distribute it to the attic space. I think it will work.
Anyone with HVAC experience? In particular, ducting difficult construction like this? I would be interested to know what you think. With the way I have it arranged I should only have to soffit a small section in the garage and avoid soffitting in the office space or attic.