Version 3.0.5
- 12.15.2022
- Enabled auto-dimensioning for plan views of all wall panels.
- Added the "Dimension Offset 2" and "Plan Dimensions" parameters to the General tab of the global settings.
- Updated the Add Material and Edit Material HTML menus so that commas cannot be used in Custom Material names.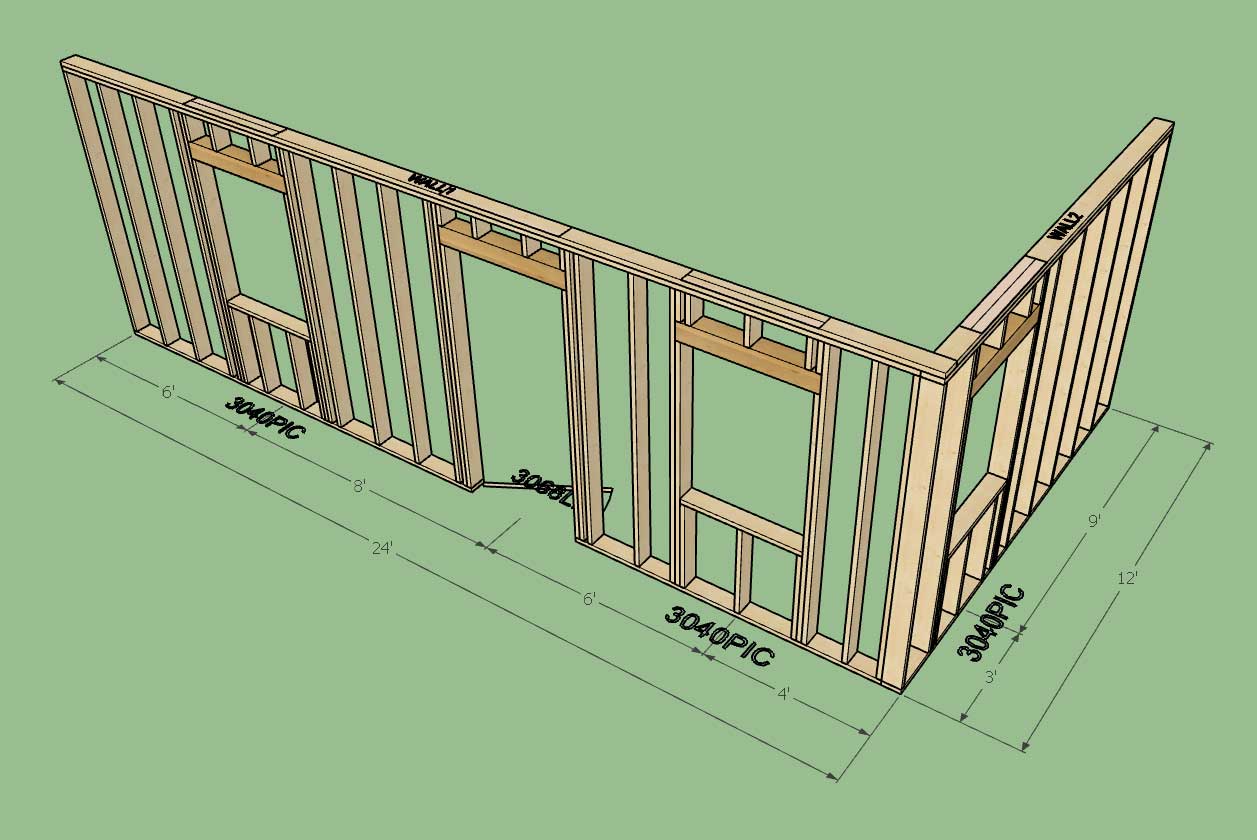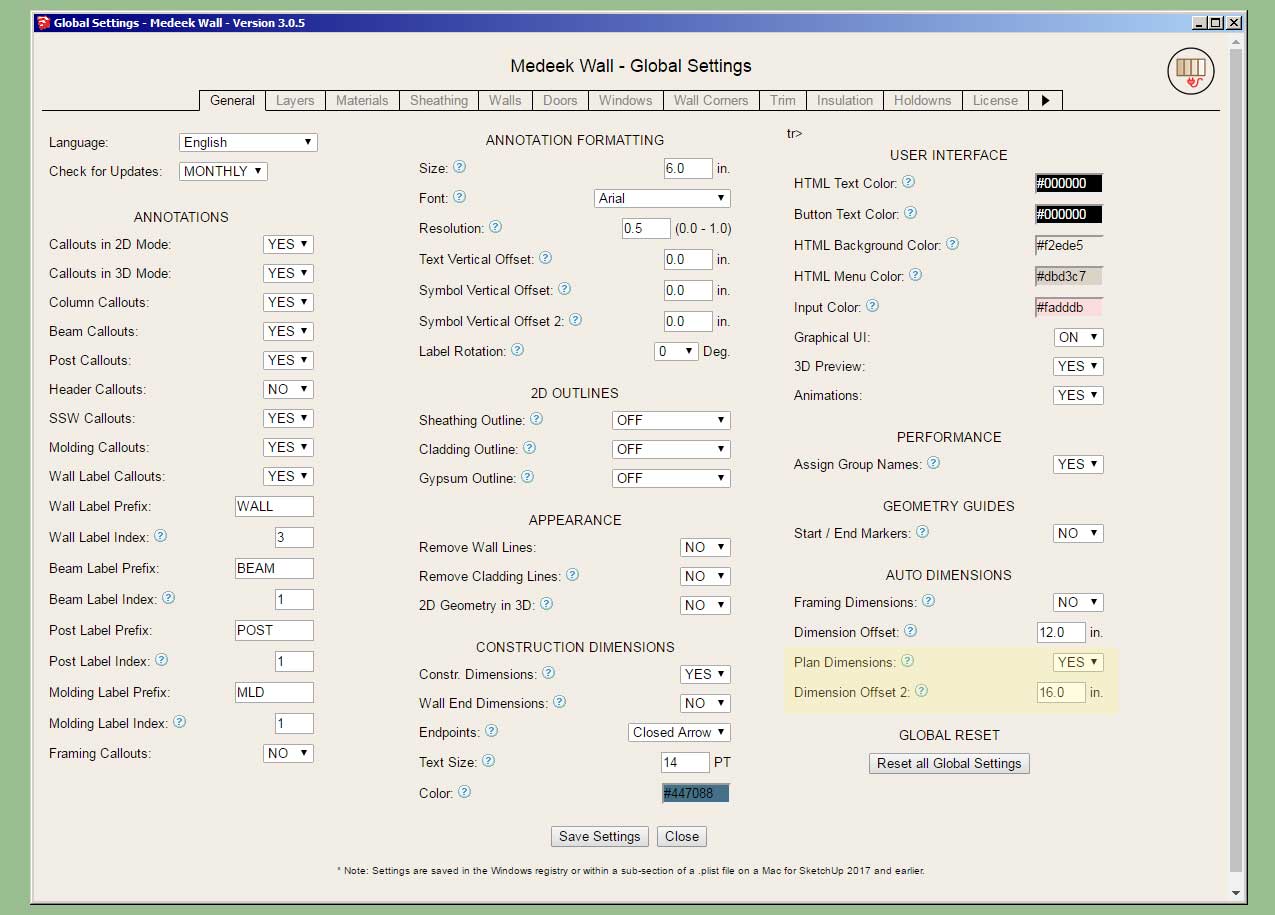 Note that framing dimensions (elevations) and plan dimensions (plan view) can be turned on and off independent of each other in the global settings. Also the additional offset parameters allows one to adjust both offsets independently as well. However both dimensions are placed on the same layer (at least for now).
Currently the plan view dimension option will assign an overall dimension for the wall length and then separate dimensions for windows, doors and garage doors. I do not have it inserting dimensions for more custom features like Simpson Strong Walls or in-wall columns.
This new feature is per customer request.