Version 3.3.1b
- 09.04.2023
- Refined the framing algorithm for hip, valley and flying hip rafters.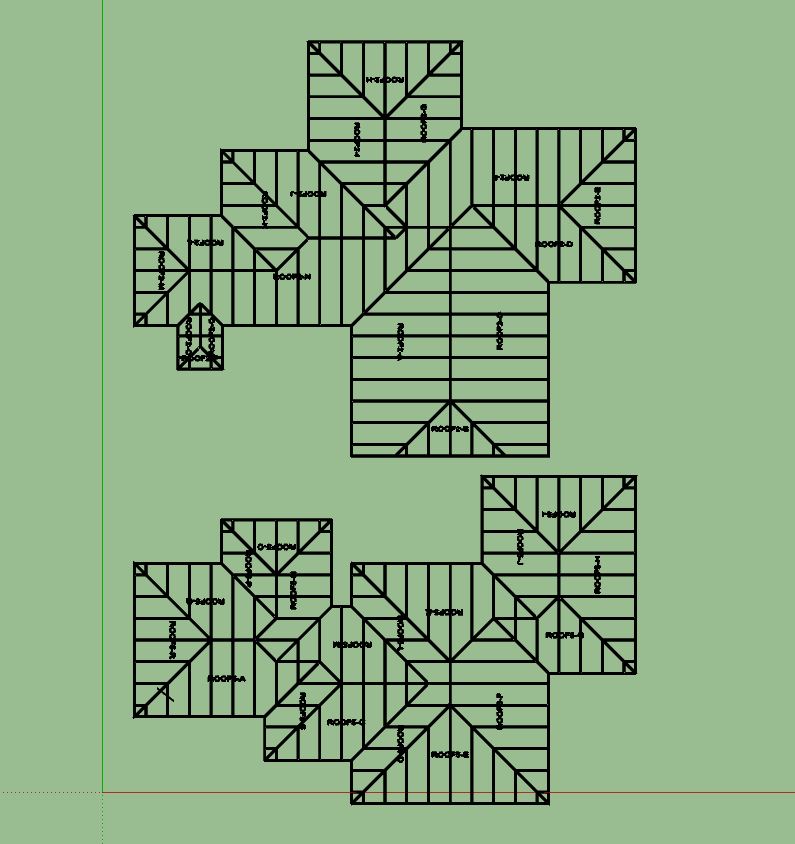 All of the major framing members are now being drawn however the trimming of certain rafters is still not quite correct, further refinement and correction will be necessary.
I've also noticed that with certain large roof planes an occasional stray edge is generated (or left behind when the roof primitive is created), I will need to look into this further and rectify the issue. It does not appear to be a critical error but it does effectively split the roof plane into two separate faces which then makes the plugin treat the roof plane as two separate faces.
With the flying hips terminating adjacent to valley rafters I'm not entirely sure how that is typically framed.
Please download and test this latest release and then email me comments or suggestions directly.