11
« Last post by Medeek on June 14, 2021, 11:58:51 am »
Version 2.8.5
- 06.14.2021
- Added stats (roof cladding) for common and monopitch truss roofs which can be analyzed within the Medeek Estimator (Wall Extension) module.
- Enabled net area calculations for roof sheathing and roof cladding statistics.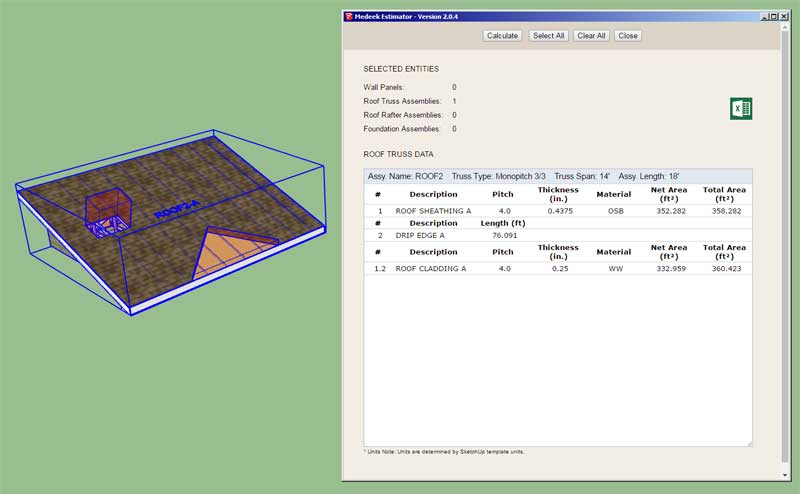 If cladding and/or sheathing is removed by subtractive geometry or features such as skylights, this information/data will be recorded and accounted for within the assembly. When the Medeek Estimator runs it will pick up the net and gross areas for cladding and sheathing and report the correct amounts. Previously only the gross areas were reported by the estimator.