71
« Last post by Medeek on August 04, 2021, 02:44:52 pm »
Version 2.2.8
- 08.04.2021
- Fixed a bug with blocking and insulation for portal frame garage doors within rectangular walls.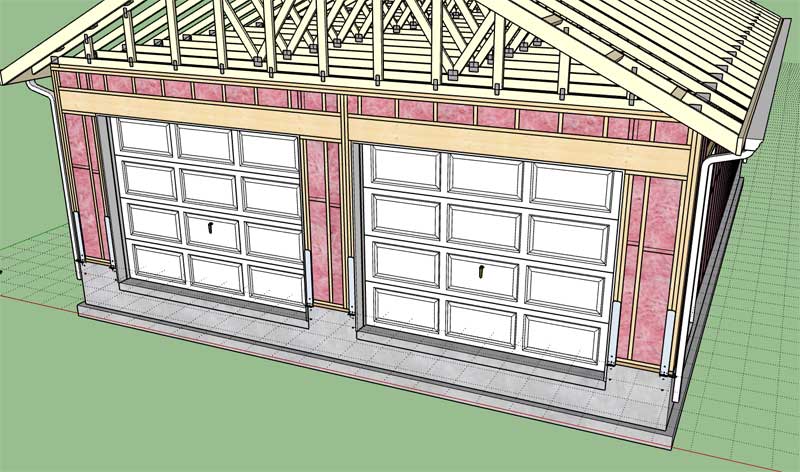 Portal frames add a good deal of complexity to the framing, blocking and insulation. Some of the details were not completely worked out previously. I think I now have most if not all of these issues addressed.
I also may need to spend some additional time on the holdown placement when multiple portal frames are adjacent to each other like in the example shown.