81
« Last post by Medeek on September 29, 2019, 04:50:27 am »
All the magic happens here: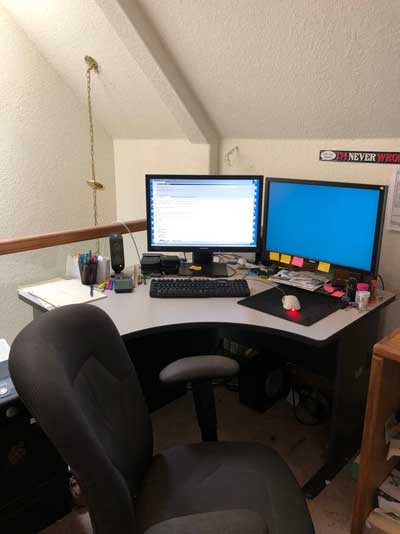 Nothing elaborate with my office or setup. The most critical is a somewhat decent computer that works well and the two monitors which allows me to open multiple ruby files at once when I need to.
So busy with the code that I still have not fixed the light fixture base (in the stairwell) that got knocked out of place a few months ago, I guess it all comes down to priorities.