21
« Last post by Medeek on April 06, 2019, 06:51:38 am »
Version 1.0.4
- 04.06.2019
- Added the following light fixture categories and symbols: Surface, Recessed, Vanity, Ceiling Fan, Ceiling Fan w/ Light, Fluorescent (Surface Mount).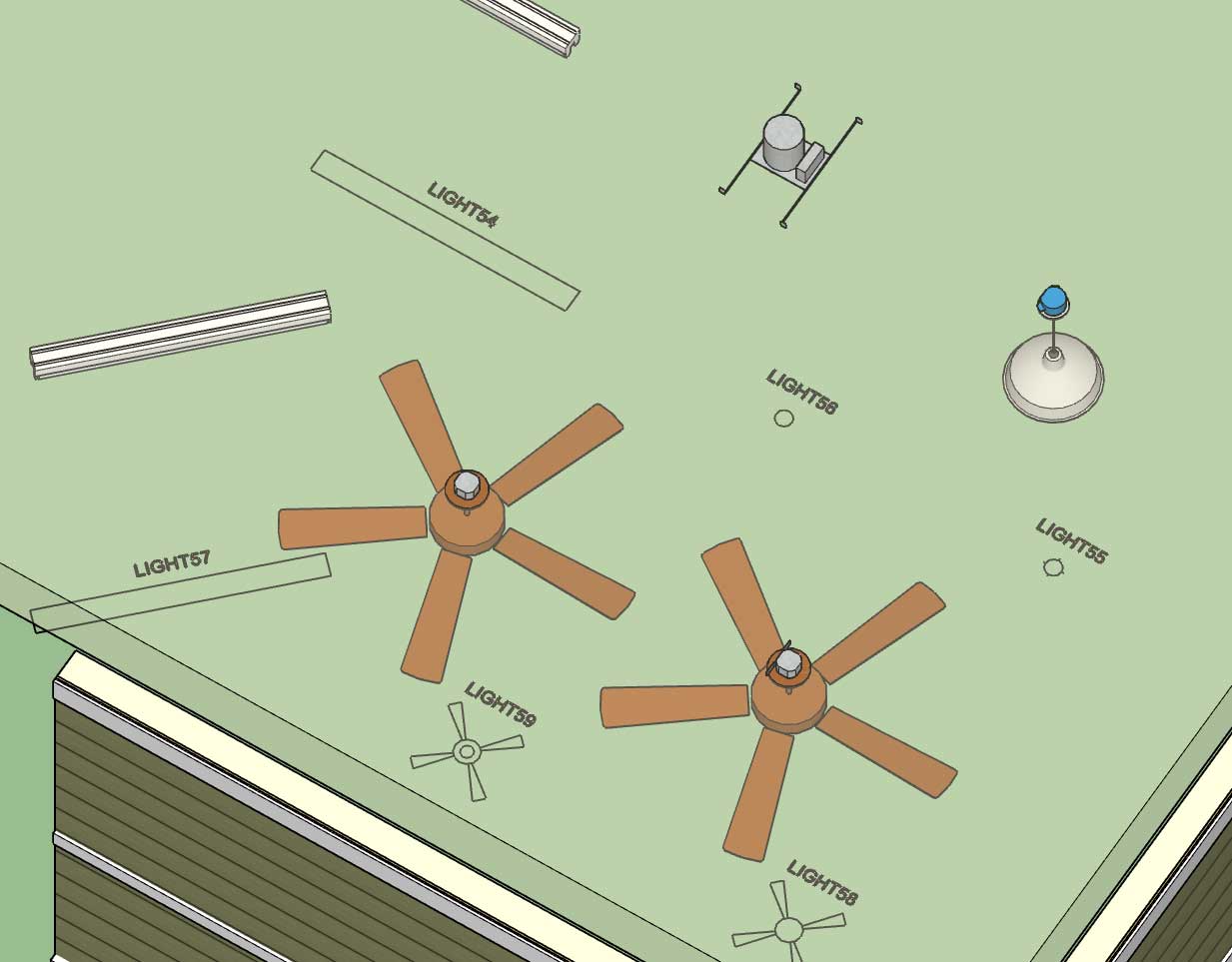 Now that I've reworked the light fixture module it is much more conducive to adding in additional light fixture categories/types, at some point I may even allow the user to add in custom categories. I still need to add in the fluorescent suspended and recessed categories and their corresponding symbols. However, I usually won't add in a category until I have a minimum of one default fixture to place into the library for that category.
Note that when you rotate a light fixture or its box the symbol does not rotate. The exception to this rule is with the fluorescent (ceiling mounted) light fixtures. As you can see in the image above both the symbol and label are rotated with the fixture.