16
« on: April 11, 2019, 01:53:33 pm »
First look at the electrical symbols legend generated by the plugin: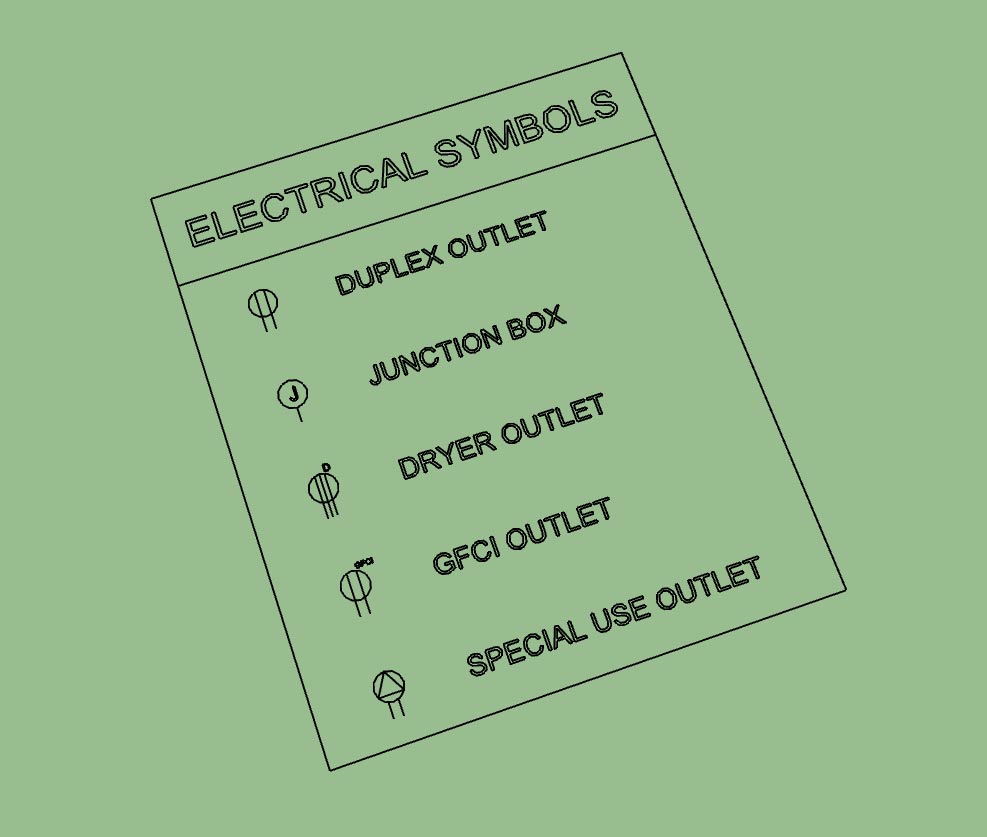 The secondary toolbar has the icon for generating the legend:

The legend is parametric so every time you click the legend icon/tool it regenerates the legend based on what electrical devices are present in the model. You can also move (x, y or z) or rotate the legend and it will retain these new coordinates when it is regenerated.
Initially the legend is drawn at the origin but can be positioned at any location (and retained) by the user using SketchUp's native move or rotate tools.
The overall size of the legend and its text and symbol size is driven by the parameter in the global settings, as is the font of the text which will match the font used by the electrical symbols in the model.
It also appears that you can use SketchUp's native scale tool to scale the legend and it will also retain this setting when regenerated.