1351
« on: September 08, 2016, 05:38:35 am »
A stepdown or midwest hip set with a drop-in purlin frame: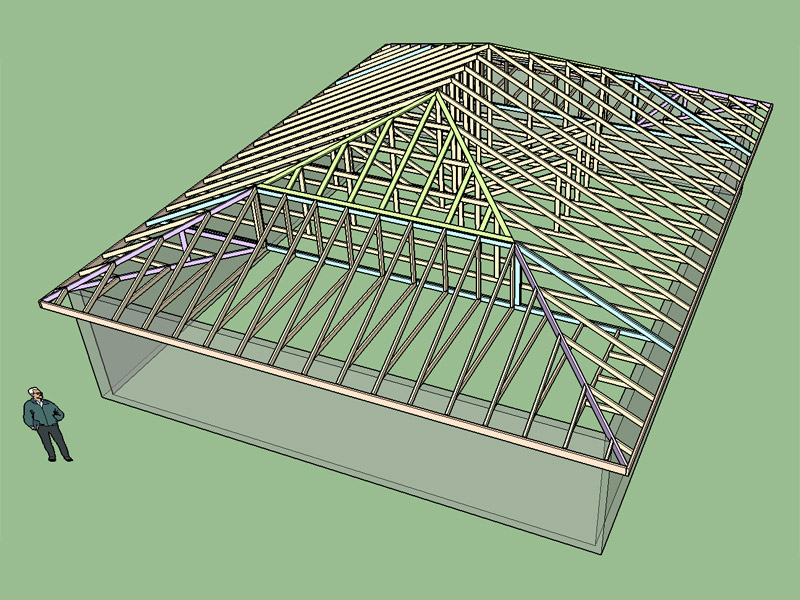 View model here:
https://3dwarehouse.sketchup.com/model.html?id=5d01af7e-a966-42c2-8355-88b5964e6d8c
There is some minor conflicts at the top chord of the frame with the hip trusses and at the peak but I don't think it is worth worrying about.
I have found that for manual editing of members the "trim" function is becoming a very valuable tool, it has already saved me a lot of time when adjusting webs and chords as I adjust or drop some of the hip truss top chords. I strongly suggest that everyone upgrade to the latest version (1.6.8 ) to take advantage of the improved trim function. I now need to get the extend function working.