1
« on: Today at 04:04:51 am »
With the asymmetric variant the secondary pitch and bearing height cause the location of roof peak to be off center. In order to draw the roof one must first solve for the location of the roof peak (x direction). The solution is given by: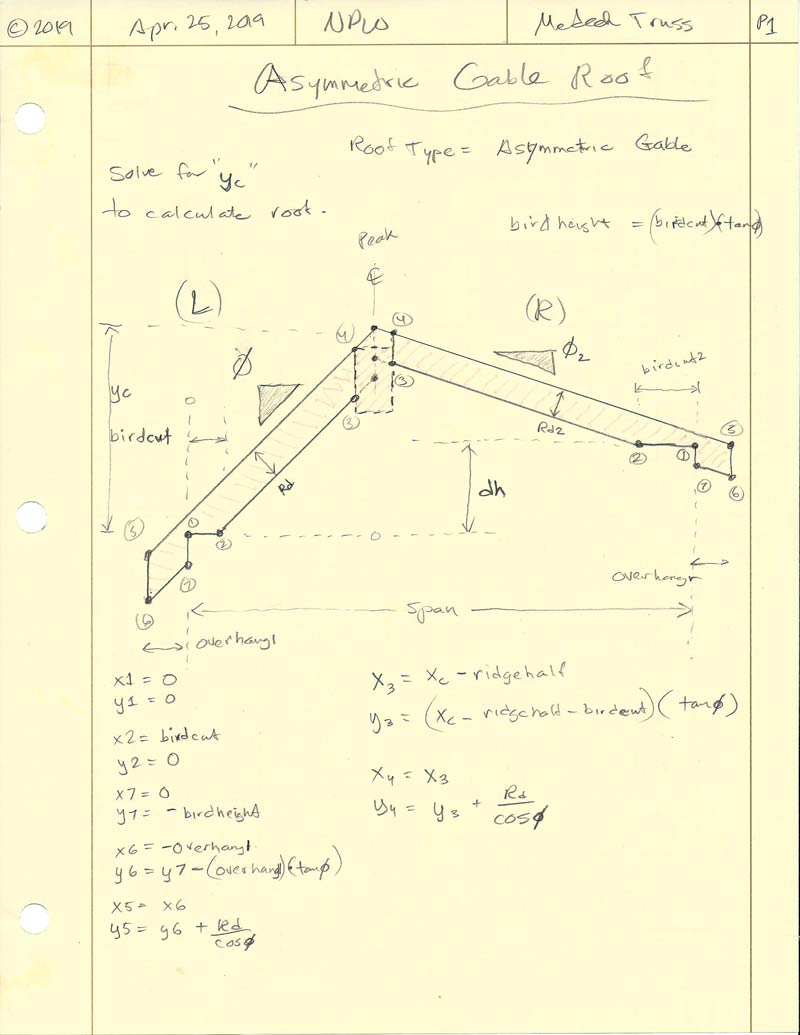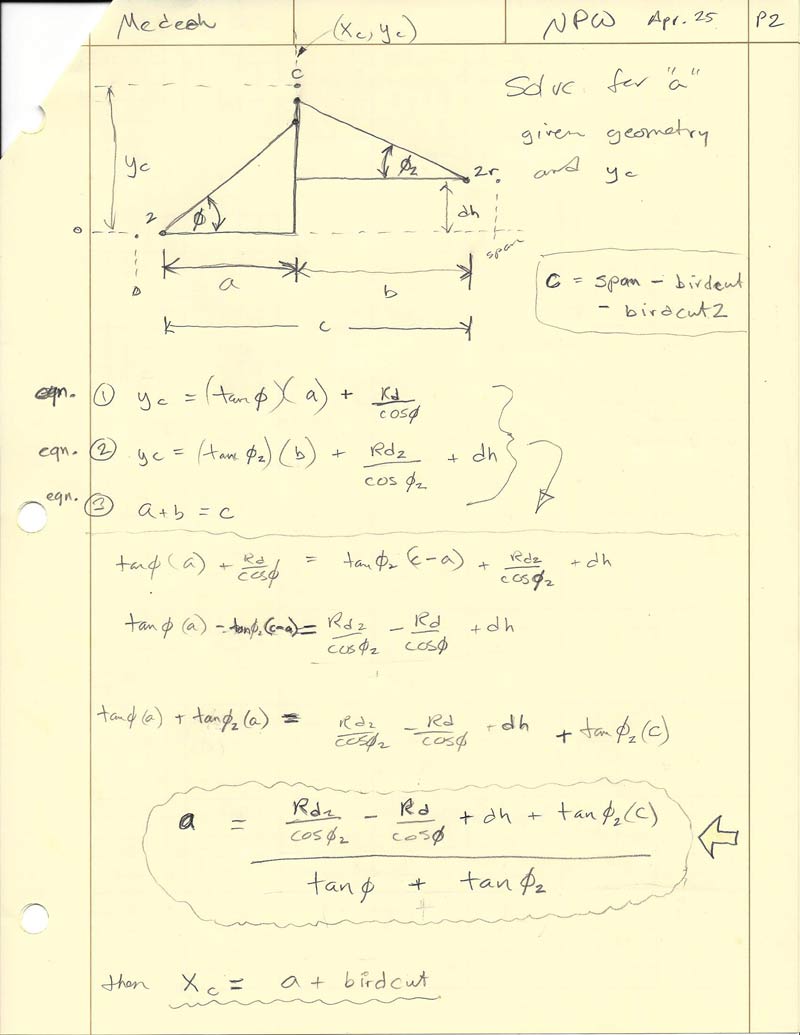 I won't really know if the math is correct until I drop it into the ruby code and test it.
I will also need to check for null solutions, where certain combinations of pitches and delta h create impossible geometry.
I kind of miss the rigor of the math often required with the development of the truss plugin. Asymmetric hip roofs are going to be even more math intensive.
I'm not exactly sure on what to do with the ridge board. I can either bevel it or drop it to the same height as the lower side rafters.