1
« Last post by Medeek on July 20, 2017, 02:53:36 am »
Making a slight detour back to the wood gusset plate question and nail spacing:
What I would like to compare is the following: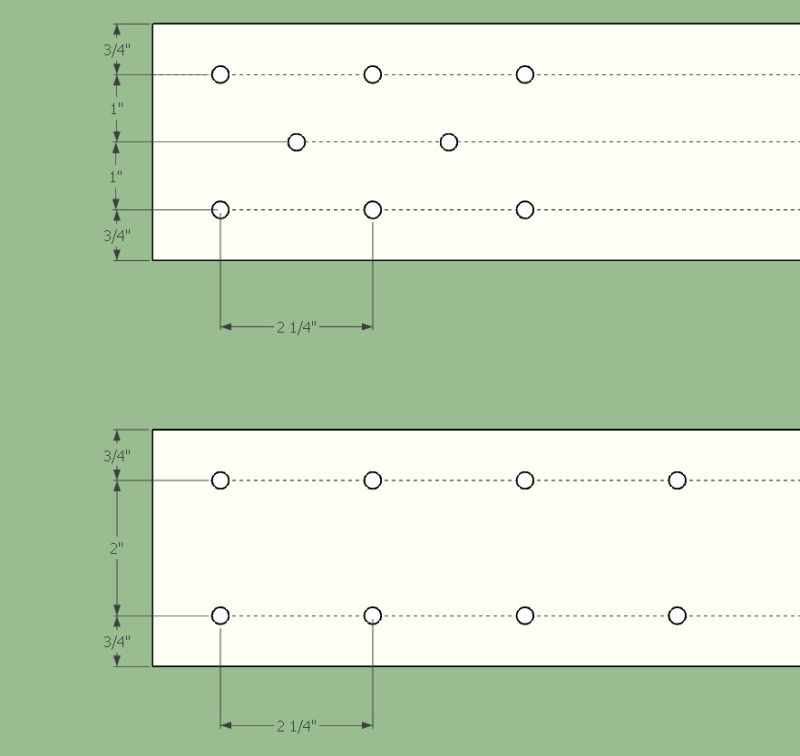 Same amount of nails in each test specimen. The tighter nail spacing allows for 66.6% the gusset length versus the 2 row configuration.
Any one want to venture a guess which one is stronger and by how much?
I just need to figure out a test rig and then load these two up and see what happens.
For a DF main member and OSB (7/16) I get 173.7 lbs per fastener (double shear) or a total of 1,389.6 lbs for eight 10d fasteners.
I'm wondering how much the connection will stretch at this design load (loaded in pure tension, parallel to grain of main member) and at what load will it fail, then compare the results from both configurations.