1
« Last post by Medeek on September 18, 2018, 01:59:28 am »
On a slightly different note I've also been thinking about an easy way to fully implement a system for "painting" the gypsum of walls: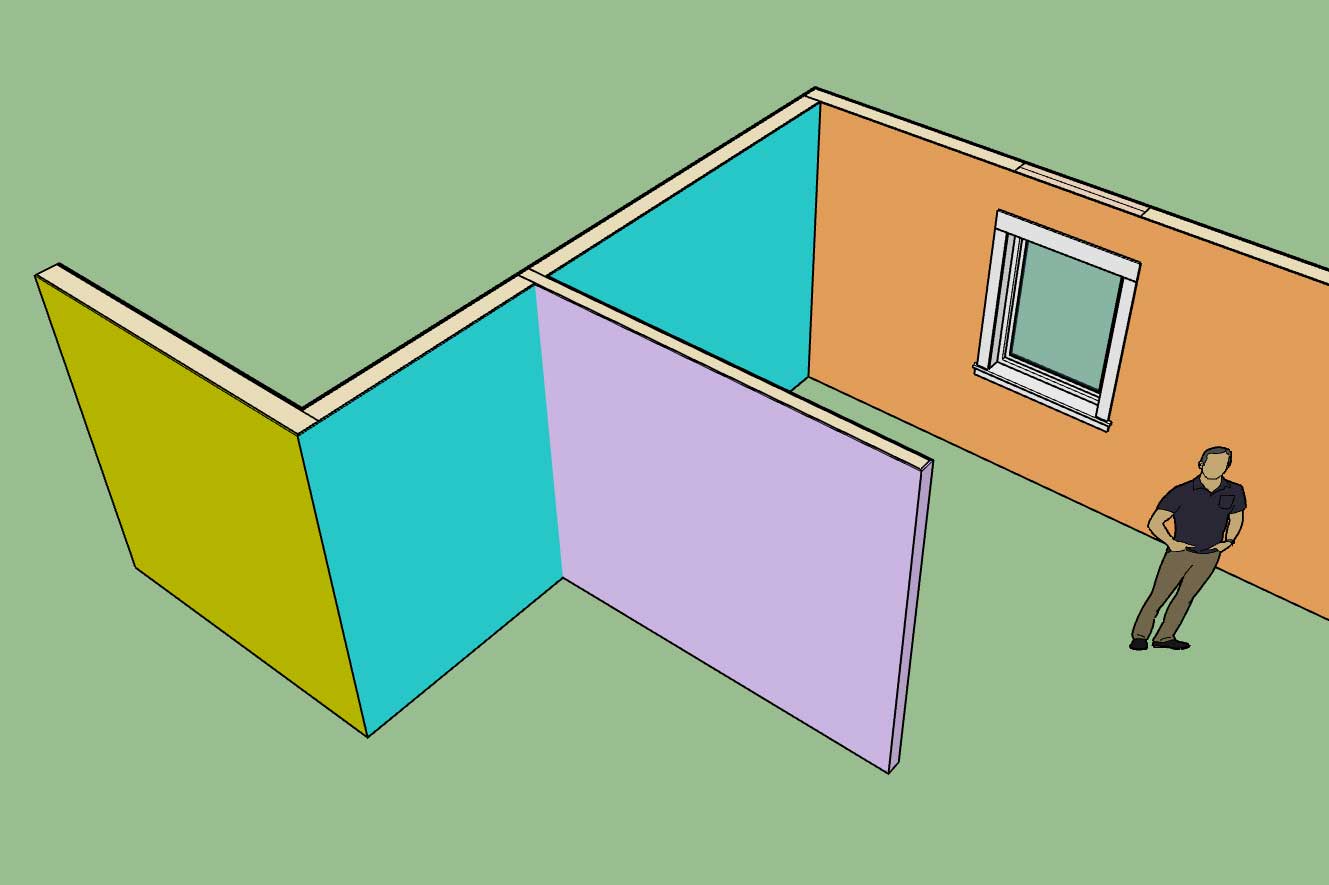 Currently the gypsum can be assigned a material per wall panel section which yields something like the screen shot above.
The only problem with this method is that the same color is applied to all the gypsum sections of the wall panel so it prevents the designer from specifically assigning unique colors to each room of a residence (note the blue wall panel above).
What I really need is a way to apply a color to separate gypsum panels within a given wall panel. It needs to be more granular and also easier to apply or change these colors. Keeping track of each panel (gypsum section) and the color assigned to it may be a bit more complicated than it looks, I will need to give this some more thought.