1
« Last post by Medeek on Today at 05:36:04 am »
Version 0.8.7b
- 07.19.2018
- Added a 5-Lite Circular Grille for all window types.
- Enabled all standard grille types for oval and round windows.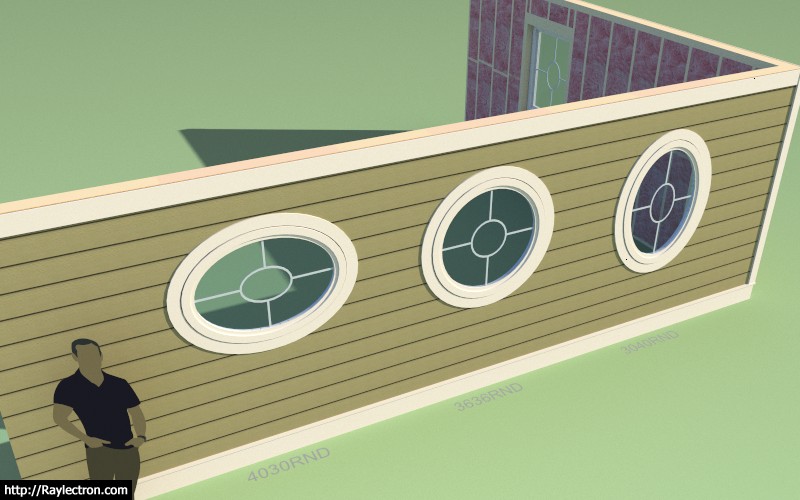 View model here:
https://3dwarehouse.sketchup.com/model/34b3256b-040c-4cb9-a662-d8b2491d077a/Window-Test-6
This grille pattern was added per customer request, also note that it can be applied to any of the other rectangular window types (picture, single hung, slider).
Lately I've been having so many smaller feature requests that it has been hard to focus on some of the big ticket items. I am doing my best not to be side tracked by these minor items and to just add them to the todo list so I can attend to them at a later date.
The todo list is now over three pages long, so rather than shrink it has continued to grow. Honestly the amount of items I'm currently looking at is really the work of an entire team of programmers, not just a single person. So if my progress seems rather slow at times then it probably is.
I've been trying to get some of my kids (teenagers) interested in helping out with some of the coding over their summer break but they seemed to be more inclined to spend their time playing computer/console games. I call them the Angry Birds or Pokemon Go generation. All of this technology is great but unless it is harnessed correctly it seems more detrimental than good.