1
« Last post by Medeek on July 16, 2018, 05:16:57 pm »
For a triple casement window I am thinking a single frame with three sashes, does this seem reasonable?
Also I was thinking about oval and round windows earlier today and they are really one in the same, the only difference being the aspect ratio (height/width). A round window is an oval window with an AR = 1.0: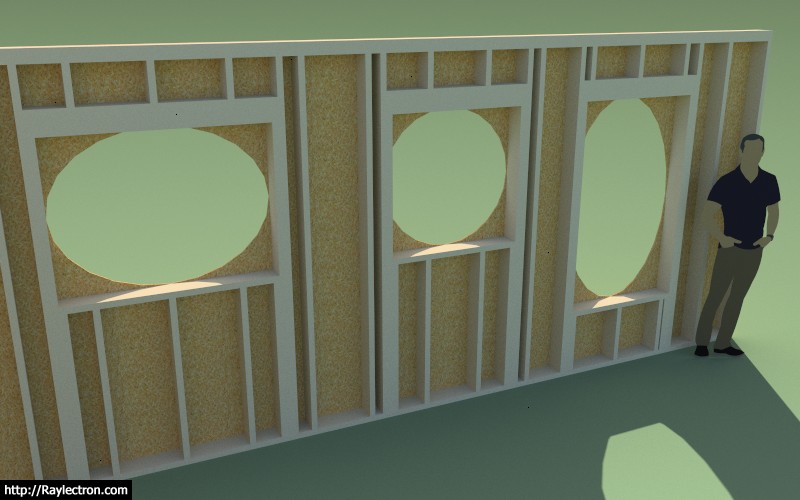 Hence the window height and width will drive the shape of the oval, really no different than a rectangular window.