1
« Last post by Medeek on Today at 08:50:42 am »
Some progress is being made: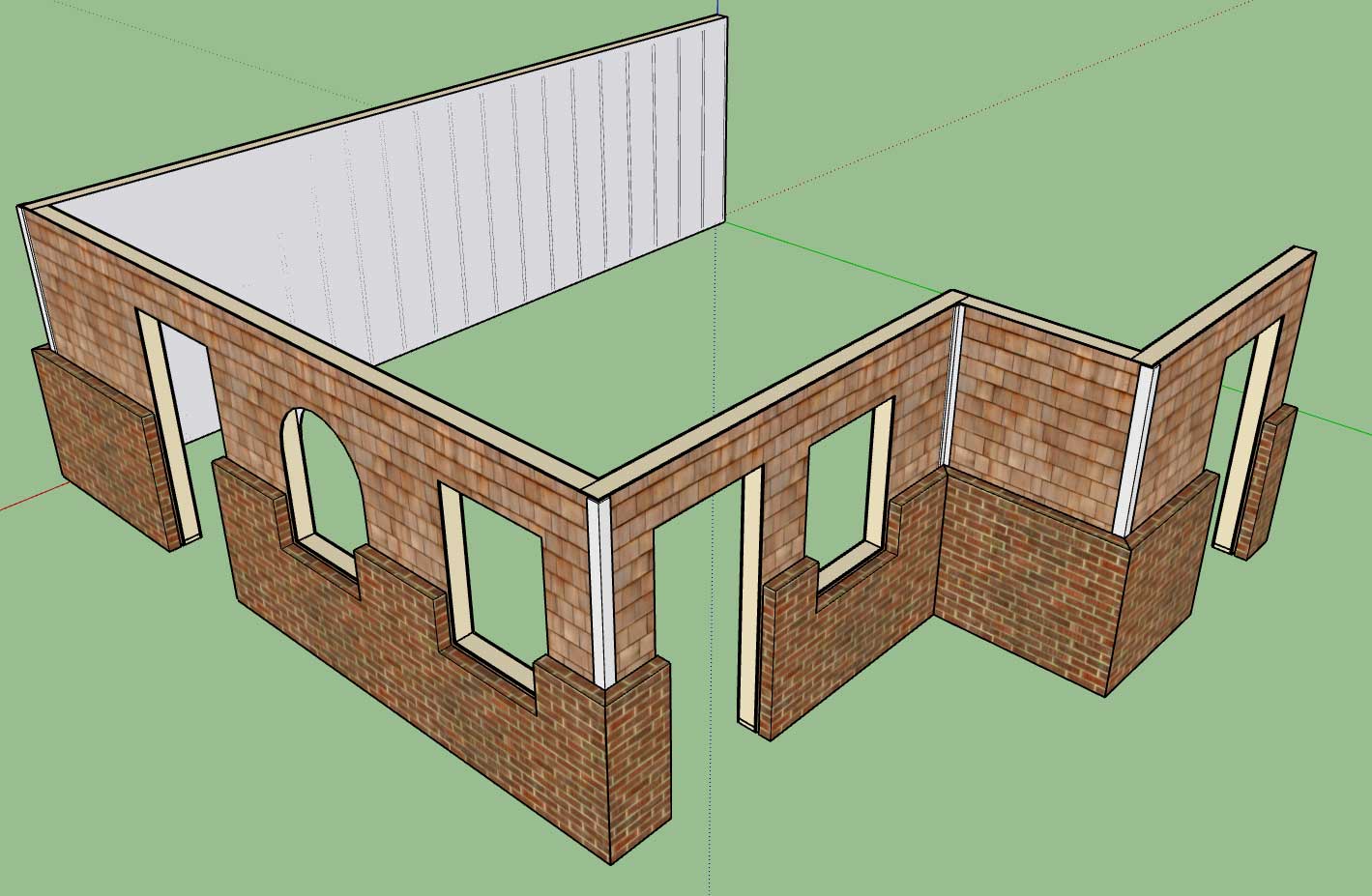 I've got to work on the following to finish this up:
- Wainscot ledge (this is typical for brick [rowlock])
- Add in two additional parameters for trim above the wainscot (typical for stucco installations)
- Logic to trim back window and door exterior trim as well as corner trim.
- Logic to check for wainscoting with annotation placement.
Not sure what to do with the bottom of the window location where it cuts out the wainscoting (brick, cultured stone etc...) this should also receive a ledge (ie. rowblock) as well.