1
« on: March 09, 2018, 11:12:56 am »
I don't know about the rest of you but when I look at the new wind speed maps in the ASCE 7-16, in particular the eastern United States I find the contour lines a bit confusing. With that in mind I spent a couple minutes this morning trying to fill in some of blanks so to speak, see below: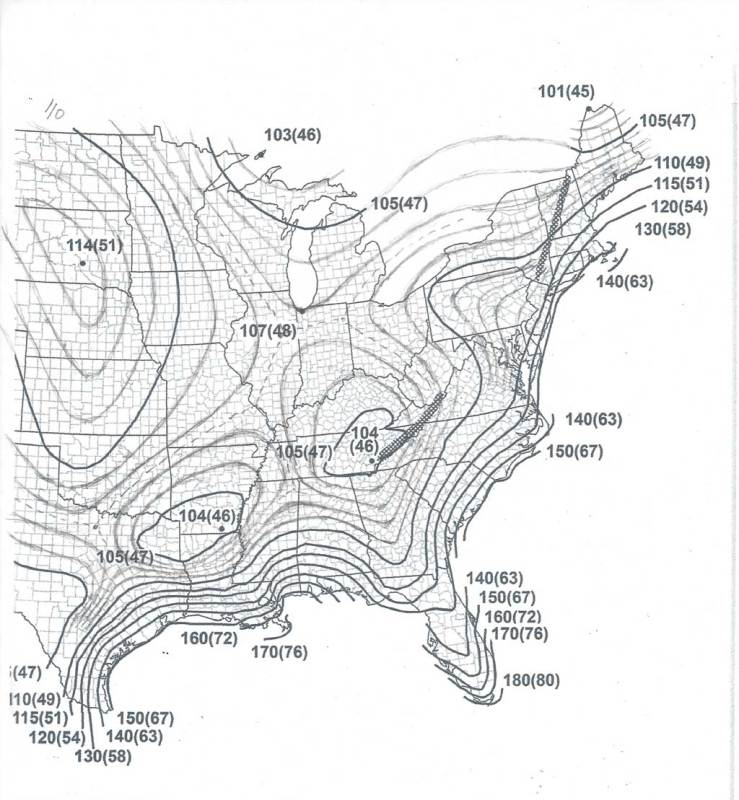 Its obvious that there a number of saddle points in the isolines and that is what complicates things at first glance. I am curious how well these hand sketched isolines would correlate with the ASCE hazard tool.
The way the map is shown in the printed manual doesn't define the isolines in enough detail in my opinion, too much is left to interpretation and user error. The one spot value at the end of Lake Michigan is a case in point.