Version 3.1.5
- 03.17.2023
- Added a fluting number parameter for classical columns.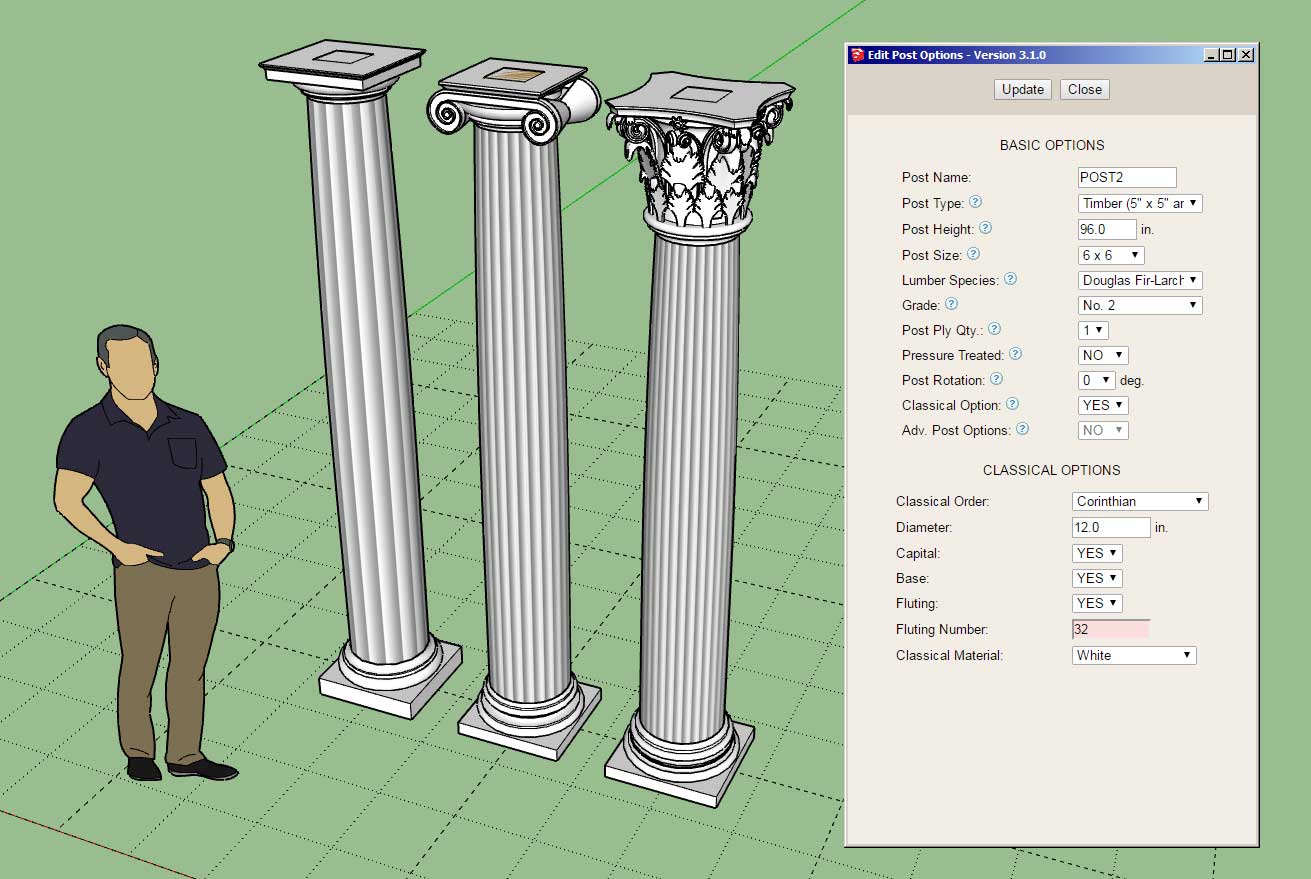 Really wasn't wanting to dig into this right now but after a quick inspection of my code I realized it would only take me a few minutes to add in this additional parameter so that one could fine tune the look of the fluting of classical columns.
This update per customer request.