1
« Last post by Medeek on Today at 03:00:25 am »
I've added in a language option into the General tab of the Global Settings: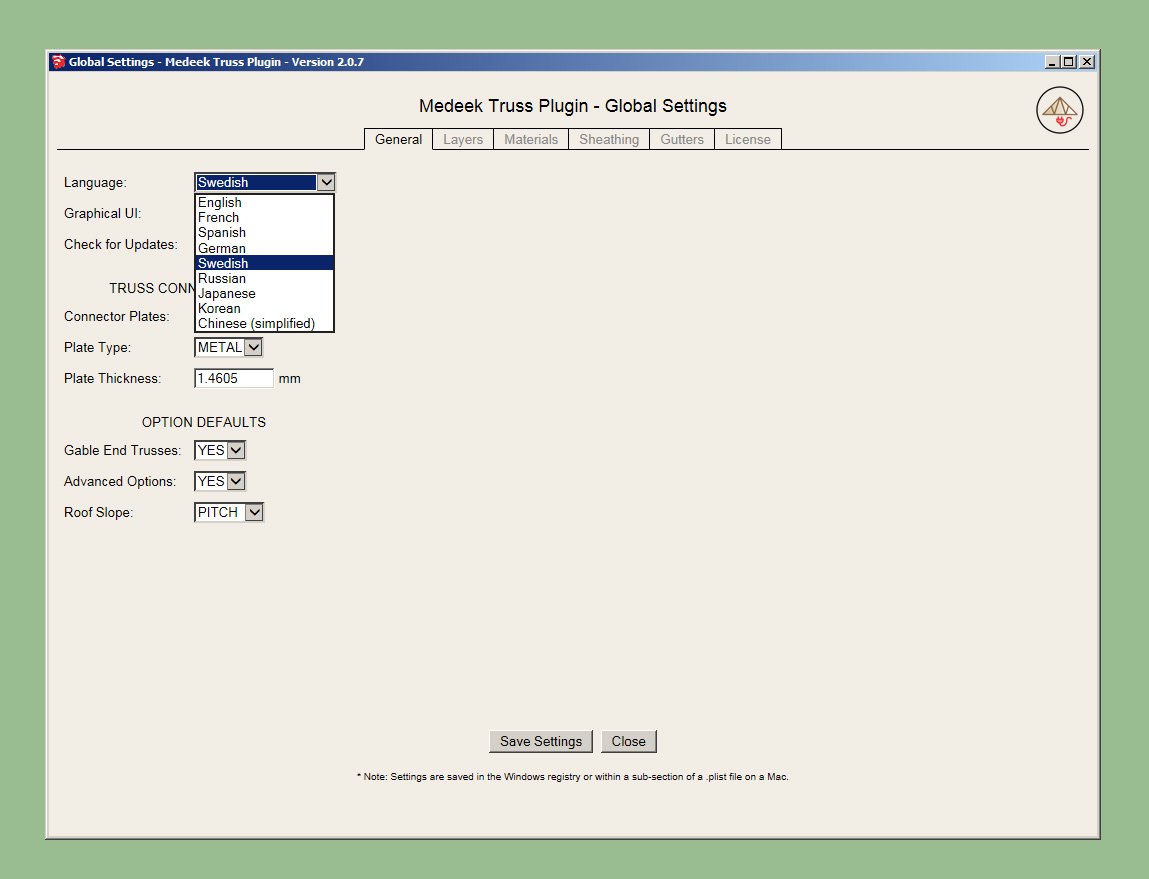 I currently have nine languages that I will support however if there are any others that you would like to see added please feel free to suggest one.
I think this method is preferable over using the locale of the installed plugin since someone that is running a french version of SketchUp may want to run the plugin in English or some other combination. This allows the user to customize their user experience exactly.