1
« on: August 20, 2018, 04:54:24 pm »
Version 0.9.2
- 08.21.2018
- Added sidelites (double and single) for all door types.
- Enabled 5-lite (full glass) and 3-lite (half glass) grilles for door sidelites.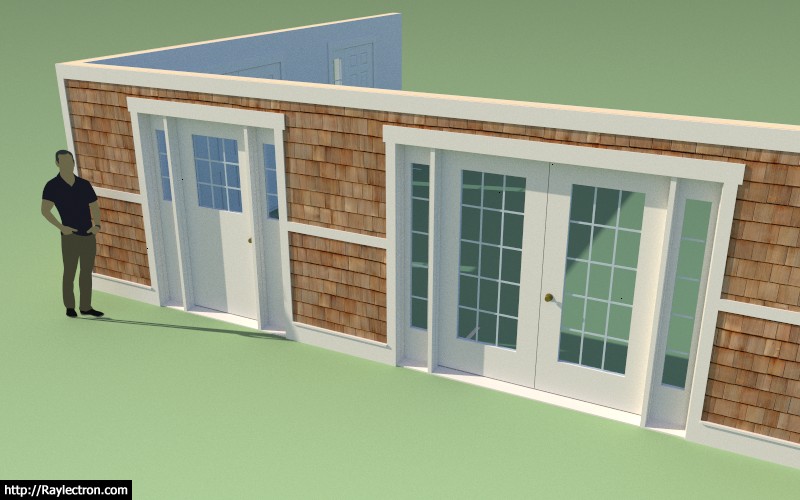 View model here:
https://3dwarehouse.sketchup.com/model/930bc1a3-1a33-4ad7-bd77-25b7d1218cbd/Door-Test-2
I will probably need to add a few more options for grilles for the sidelites and probably even a couple more parameters so that full glass sidelites can be mixed and matched with half glass doors, but I think I've got a decent start on this one for now.
Note, that sidelites can be moved to the right or left of the door (single sidelite) by changing the handedness of the door.
Both the door draw and door edit menus have been updated with this new feature. The sidelite width can be set to any value and defaults to 12" (400mm) which seems to be the most common size.