Mission Statement
We (Medeek Design) are an engineering firm devoted to an exceptional level of quality and detail in providing engineering tools, SketchUp extensions and plan sets to our customers. Our goal is to make your construction/building project both educational and enjoyable. We feel that a quality product should not have to come at a higher price and with that in mind we offer our services and products at very competitive pricing. Our motto is: "The Customer is King", and we will do our best to put these words into actions.
Company History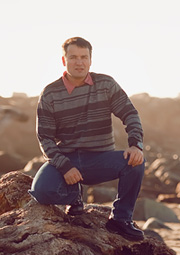 The history of this company actually comes with a bit of a preface. While running an internet company (NPS Internet Solutions) during the period of 1999-2006 I had the opportunity to design two commercial buildings and some smaller residential structures. One of the commercial buildings is located at 969 W. 240 N. Lindon, UT. I also briefly worked for Brigham Young University as a mechanical engineer, mapping out the different mechanical sub-systems of their large educational buildings and becoming more familiar with these types of structures.
In October 2011 while designing a new studio/garage for my native art business (Wilkerson Art) I finally realized that designing and engineering structures was something I would like to pursue in a more professional capacity and so Medeek Design was born.
My educational background is a bachelor's of science in Mechanical Engineering from Brigham Young University ('98). I am a professionally licensed mechanical engineer in the State of Washington, as of December 2012, and in Utah, as of February 2014. I have spent the last few years studying structural engineering of wood frame structures in quite some depth, and the related commercial and residential codes. View my current resume.
All our plans are professionally designed, engineered (as required) and drawn with meticulous accuracy and clarity. We use 24" x 36" prints (Arch D Size), full color for maximum legibility and detail. Compliance with the latest International Building Code (IBC) and International Residential Code (IRC) requirements assures successful building permit approval in most locations. There are some regions which will require special engineering for any structure, always consult with your local building officials prior to selecting a planset.
We do our best to accommodate all of our customers' requests. If you have a modification you would like to have made to one our plansets, please contact us and we will do our best to meet your needs. As such, our collection of plans is expanding and continually fined tuned by our customers' feedback and suggestions.
Thank-you for considering us for your residential and commercial building projects.

Nathaniel P. Wilkerson, P.E.



The name "Medeek" is Tsimshian for grizzly bear. Medeek is a giant supernatural grizzly bear found in both Tsimshian and Gitxsan legend and is a crest that belongs to the House of Nii'staxo'ok -- Gispwudwada (Killerwhale clan) of the Kitselas (one of the 14 tribes of Tsimshians). Kitselas is at the upper end of Kitselas Canyon about 10 miles upriver from the city of Terrace where I grew up. This area borders the southern territory of the Gitxsan and Nisga'a nations of which I am a member of the Lax Gibuu (Wolf clan), House of Amagyet.